Wellness industry: what's the outlook for pool and spa professionals?
Paragraphes
Ckeditor
The Global Wellness Institute (GWI) estimates that wellness is now a $3.72 trillion global industry (1). While the general economy struggles, revenues are growing steadily across key wellness sectors. But what's driving this impressive growth? And how can you make the most of it? We take a closer look at the facts, figures and opportunities.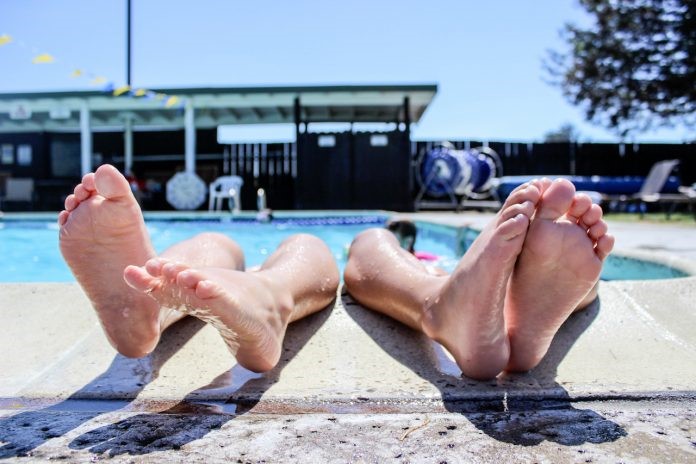 ​
Understanding the wellness industry: the boom in wellbeing
According to figures released by the GWI, the wellness industry is thriving. It represents 5.1% of global economic output and grew 10.6% between 2013 and 2015: from a $3.36 trillion market to $3.72 trillion. This progress is reflected worldwide. For example:
In North-America, revenue from the spa industry has increased by 6% between 2013 and 2015, reaching $20.6 billion in 2015. Meanwhile, the number of spa sites jumped to 28,306.
The number of spas in Europe has grown to 37,420 spas, with revenue rising to $27.5 billion – the highest in the world.
The Asia-Pacific region isn't far behind: spa revenues here hit $21.4 billion in 2015. Meanwhile, thermal and mineral springs revenues reached $29.2 billion.
In Latin America-Caribbean, Mexico, Brazil and Argentina are leading spa growth.
In Middle East-North Africa, they are United Arab Emirates, Saudi Arabia and Morocco. (2)
Meanwhile, the 'wellness tourism' sector is looking particularly healthy. Growth of this relatively new niche area is being driven by an increasing number of people who choose to travel to wellbeing centers. Of course, this is by no means a new or innovative concept. For centuries, people have visited healing waters and natural springs for their health‑giving properties. Today, the practice is more popular than ever, with the United States, Austria, Germany and Switzerland receiving the most wellness tourists.
The benefits for pools
These trends are great news for a wide range of wellness markets. The swimming pool industry in particular, has seen a real upsurge in demand for special facilities. For example, in the private pool market, customers are requesting wellbeing features such as underwater treadmills and endless currents. In the commercial and municipal pool market, it's exactly the same story. Camp sites; hotels; spas – they're all picking up on an interest in wellbeing.
For these customers, the possibilities are diverse: it's possible to integrate wellness features in all kinds of ways. LED lighting offers exciting chromotherapy options. Meanwhile, aquafitness equipment is becoming increasingly popular. For businesses that are ready to splash the case, the addition of hot tubs, saunas and steam rooms can bring a whole new raft of customers. Special wellness nights, hosted by expert practitioners, can attract a new clientele searching for rest and relaxation. And let's not forget the humble shower. Powerful new models can turn a quick rinse into a full‑blown sensory experience.
So, what's driving the trend for wellness?
The answer could be a growing middle class and evolving consumer attitudes. Greater affluence means more people are prepared to pay – and travel – for wellness facilities. Meanwhile, a rapidly aging population translates into more clientele for spas and wellbeing centers. At the same time, there's a growing fascination with alternative therapies. Even mainstream healthcare providers are beginning to offer natural treatments.
City living is another factor in the mix. Today's busy, non‑stop lifestyles mean relaxation is a must. A visit to a spa, pool or wellness center offers the perfect escape. It's a chance to grab some me‑time for those caught up in the rat race.
What's more, with today's wealth of services and treatments, there's something for everyone. For example, aquafitness is both fun and accessible to the young – but also the ideal exercise for older people or those with restricted movement.
Piscine Global and the wellness industry
Around the world, Piscine Global is helping professionals to bring new wellness features to all kinds of facilities. Our industry exhibitions in the Middle East, Brazil, France and Asia bring together the very best suppliers. In Asia, you can attend a Pool Design workshop  to create the perfect wellness‑focused pool.
And over in France, our exhibition has its very own Wellness Expo! This recognizes excellence in pool and spa innovation and acts as a showcase for the latest wellness ideas and concepts.
With consumers demand for wellness on a definite upward curve, there's greater scope than ever to create stunning wellness centers. To find out more about the latest trends in wellness industry and products on the market, check back here on Piscine Global's blog!
---
(1) Global Wellness Institute
(2) Figures taken from the Global Wellness Economy Monitor
© Photo credit: Fotolia