4 pool liner and tiling trends observed at Piscine Global Europe 2022
Use this summary of currently popular pool liners and tilings to think ahead of your customers needs.

Paragraphes
Ckeditor
Attending Piscine Global Europe 2022 was an opportunity to see how the market was doing and observe marketable design trends. We walked the aisles of the show and chatted with the exhibitors to provide you with a summary of currently popular pool liners and tilings. Get ready for an eyeful!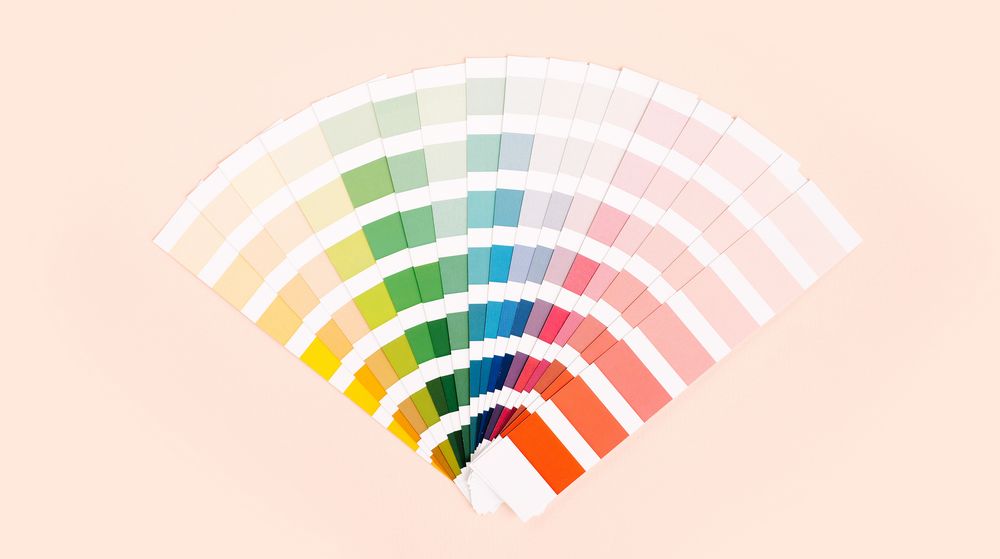 Green is the latest pool trend
Green really stood out at Piscine Global Europe 2022! According to several exhibitors this color was what visitors were looking for. This opinion was shared by reinforced membrane manufacturer Cefil Pool: "Visitors spontaneously flocked to our new Emerald membrane!"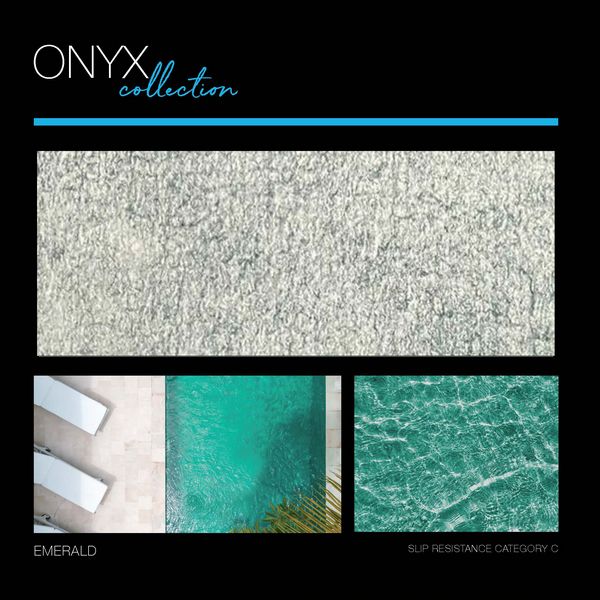 Reinforced PVC Emerald Membrane © Cefil Pool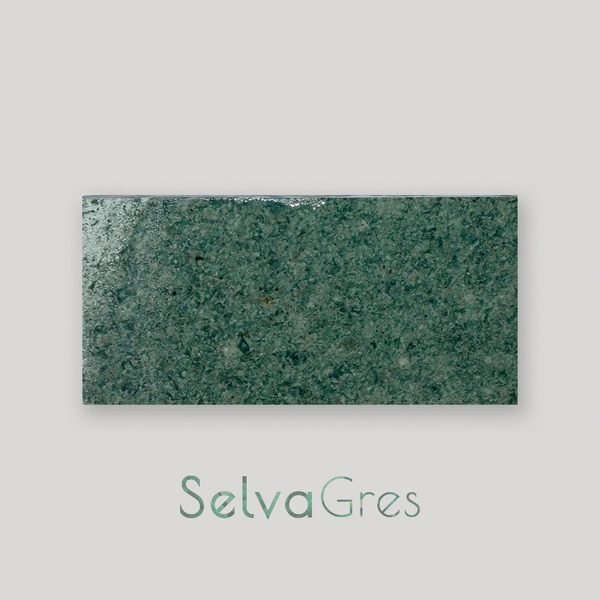 Bali stone © Selva Gres
Neutral pool colors to blend with nature
Although traditional blue pools are always very popular, particularly in the UK, Scandinavia and North America, the trend is towards more natural colors for in-ground, half-buried and above-ground pools. The most popular color for waterproof screed, stone, liners and reinforced membranes is gray, following on from a trend that already started several years ago. Anthracite makes pools look deeper and more natural and helps them blend into gardens. Clearer greys illuminate pools without sacrificing designs that integrate them into their natural surroundings. To fully understand and control pool colors, consult our dedicated article.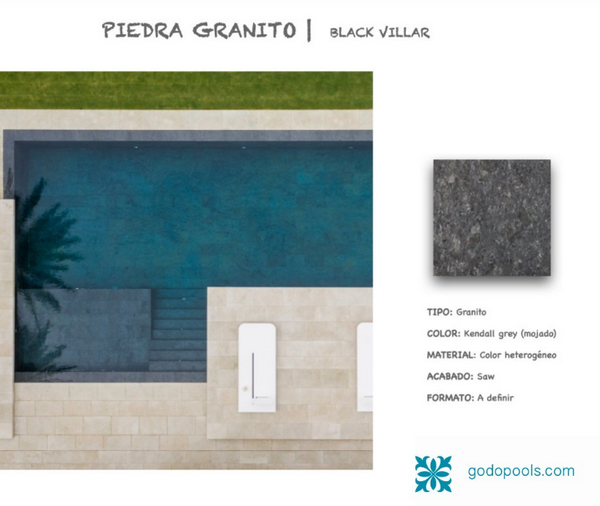 Black Villar granite © Godo Pools & Spas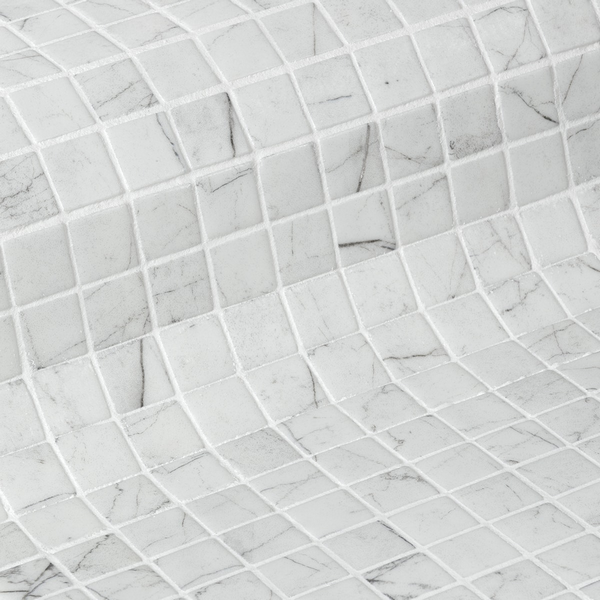 Carrara Mosaic © Ezarri
Bigger patterns inspired by nature
Tiles are always popular and follow the same trend as deck paving, getting bigger and bigger and moving away from usual lines of small squares. Liners, reinforced PVC membranes and printed tiles easily recreate the appearance of natural stone and are a big hit. This year, several exhibitors told us that buyers were particularly attracted by "river" patterns.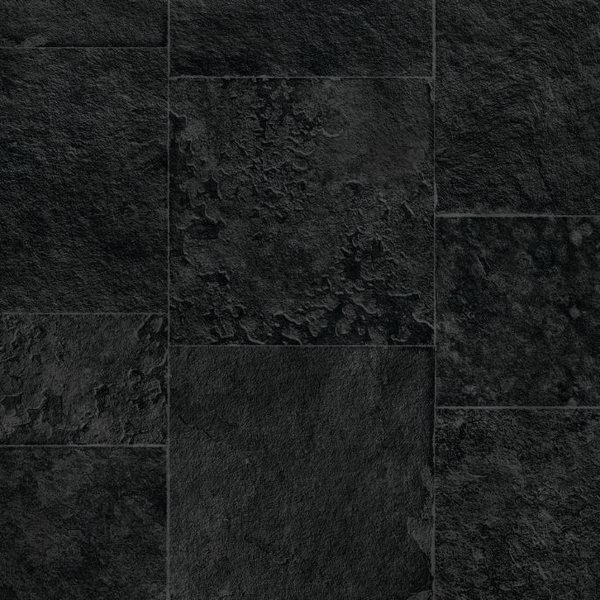 Nordic Stone reinforced PVC membrane © CGT Alkor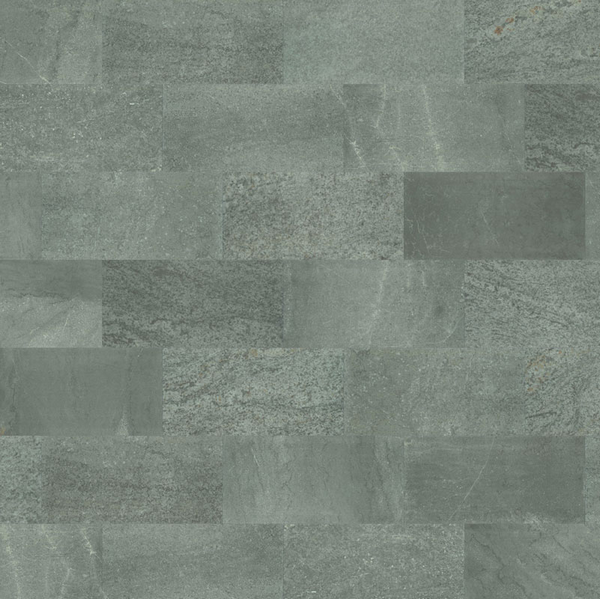 Bali Treasure Ceramic sandstone © Rosa Grès
Read also: What paving stones do your customers want for their pool decking?
When lighting joins forces with pool liners and tiling
Everyone knows what wonders LEDs can do to light pools. But less well-known are pool linings which integrate their own lighting systems! A phosphorescent mosaic was shown at Piscine Global Europe 2022, making it possible to see sublime patterns at dusk and passively mark pool access points. A backlit technology used with the vetrite glass plate manufacturing process can be used to create a huge variety of patterns and colors, enabling surrealistic pool designs!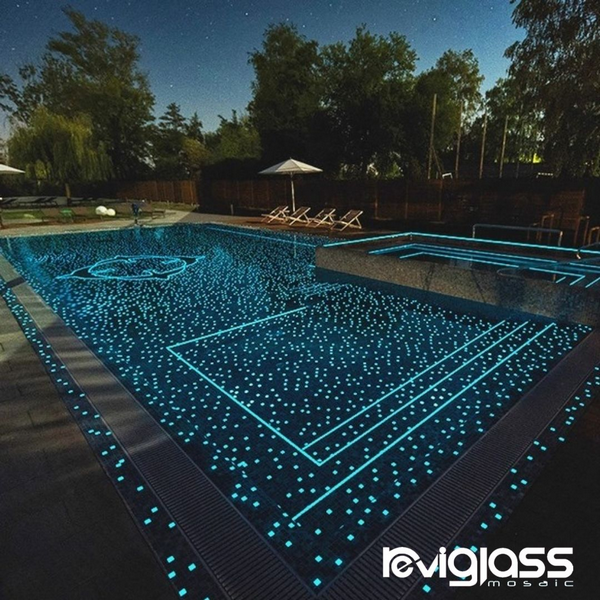 Luminis Mosaic © Reviglass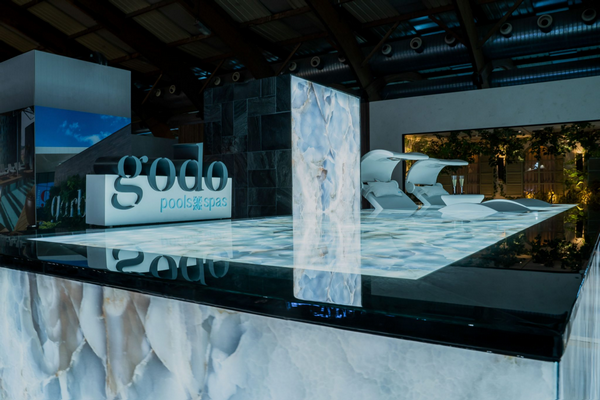 Vetrite pool © Godo Pools & Spas
Think ahead of your customers by keeping in touch with new trends in pool designs. For even more inspiration, check out the Pool Design Awards 2022 winners and our regularly updated design blog.
---
© Photo credit: igishevamaria / Adobe Stock